Address

India. Tamil nadu. Coimbatore.

E-mail

info@indtechsoft.com

Phone

+91-9626-777-688

Whatsapp

+91-9626-777-698
Ecommerce Development
Today's world wide web is not limited to finding information online or networking with people, but has expanded by offering products and services at customers door step. A robust and user-friendly Ecommerce website is the foundation for such an online business be it B2C or B2B. The website is the first interface between the customer and the seller in an online business and such It is your trump card quick, successful transactions.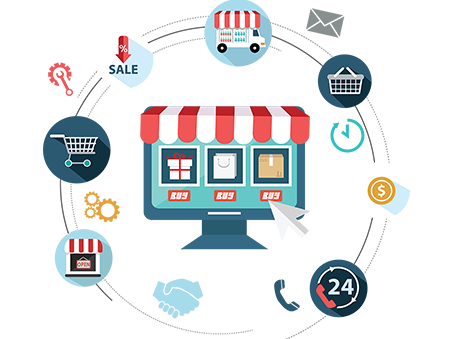 Our e-commerce development services include,
Multi vendor e-commerce portals,
Market places,
Deal aggregators,
Single product portals,
Tickets and events booking portals,
Auction websites,
Websites to sell professional services.
With a Indtechsoft developed
E-commerce website you can
Offer products and services across the globe
Designed for easily maneuverability by customers
Ultra-fast checkout
Easily manage product listing and scale
Device and platform independent
Run offers and promotions with ease